The Horses
Page 3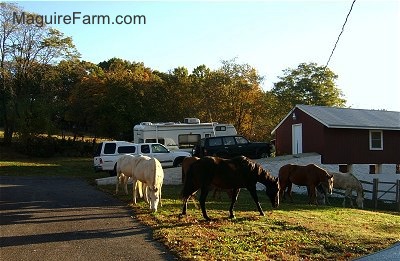 One morning the dogs started barking so I looked out the window to see who was here. To my surprise all of the horses, which were supposed to be in the next field over were in my front yard! A section of the horse pasture fence had been knocked down. Stephen went out and shut the driveway gate so they could not get up to the road while I called the owners of the horses.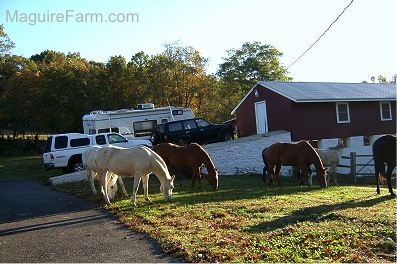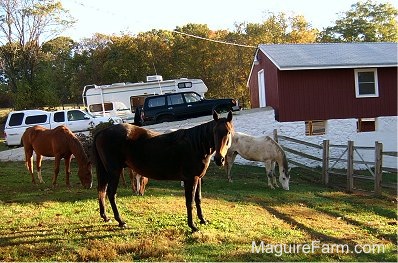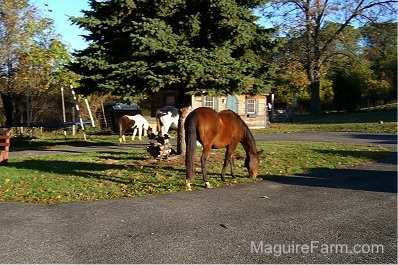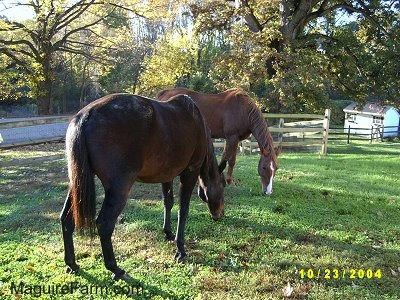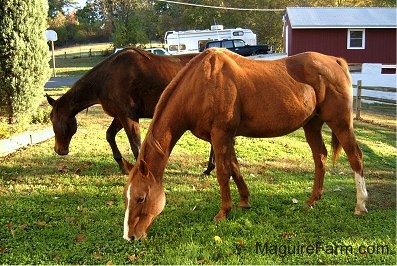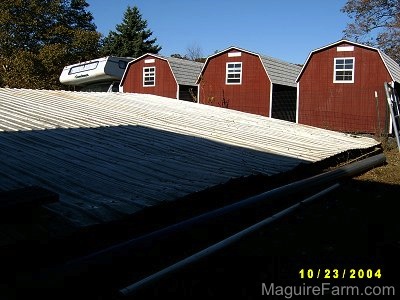 When one of the horses decided to get up onto the barn roof, which is ground level at this end, we decided it was time to herd the horses into the goat field.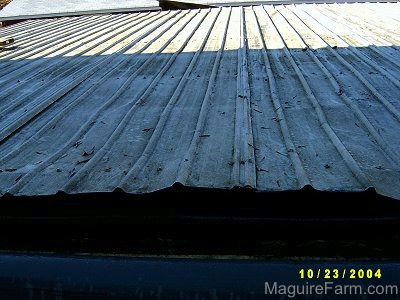 We were lucky the roof did not brake through. Two supporting boards under the tin snapped. The roof was not meant to hold 1000 pounds!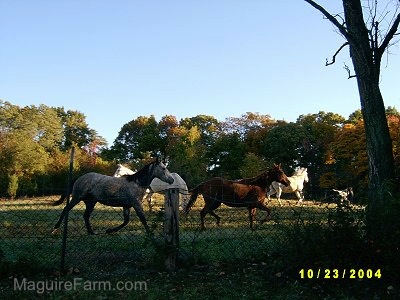 Being in a new field the horses felt the need to run the fence line, and boy did they run!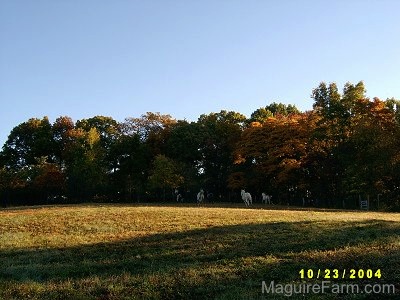 The owner of the horses showed up and got them all back to the upper field where the lamas are kept. The horse field fence will have to be repaired before the horses can be put back in their own pasture.
For more horse information visit HorsesWithAmie.com