Allie the Boxer
Page 1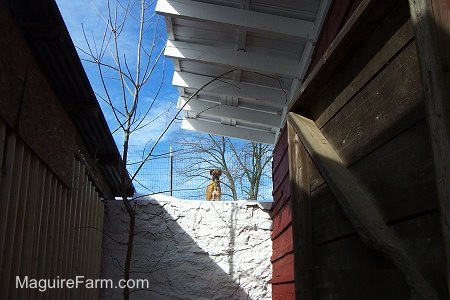 Allie the Boxer sneaks around looking for any way possible she can get close enough to an animal, any animal, to harass it. Allie is pretty much the "Bad Girl" of the family. She is super smart which makes her super sneaky. She enjoys harassing the heck out of all of the other animals, yet she is super sweet with all people and just LOVES the kids. The kids can do just about anything to her and she just wags her little stub of a tail.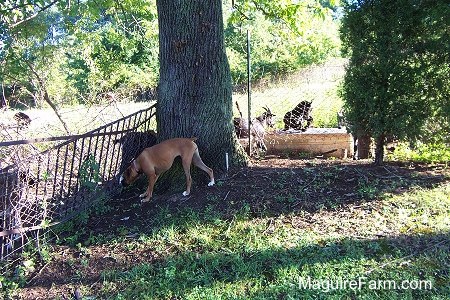 This is Allie checking out her chances at sneaking under the goat fence. She is smart enough not to try it while I am watching. She had given me a glance and patiently waited until I left before she proceeded.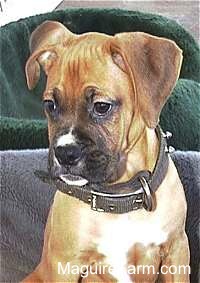 Allie at 11 weeks old. Allie is a very sweet little puppy. She wants nothing more then to be right by a human. I had a hard time taking these photos because Allie would not move away from my feet.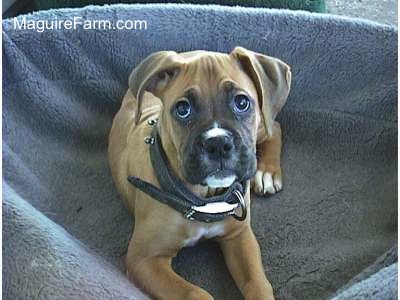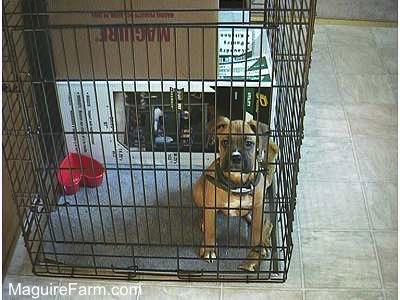 Allie Meets Spike the Bulldog!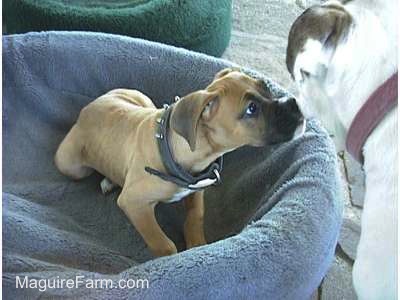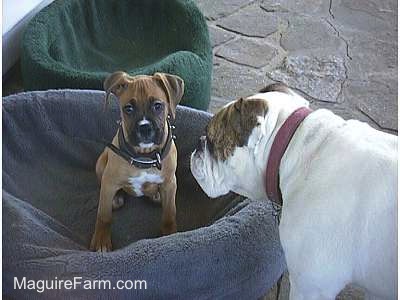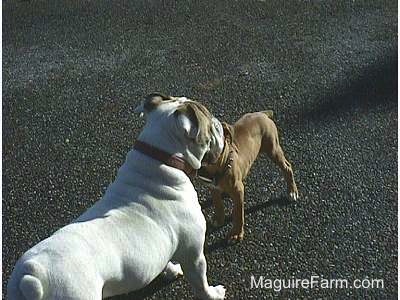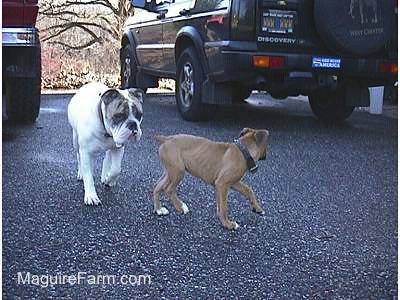 Hey Allie! Come back... I am not done smelling you yet!