Spike the Bulldog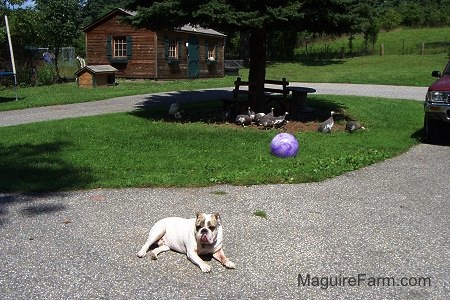 Spike the Bulldog is not fazed in the slightest by the squawking guineas behind him. Spike is a pretty much all around perfect dog, always looking to please. He seems to get along just fine with all of the other farm animals. The cats just love him and are always rubbing up against him.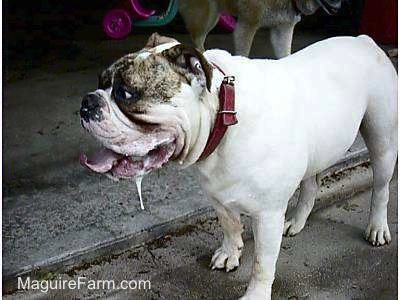 Spikes only drawback is... He Drools! Oh and he passes gas if he eats anything besides his regular dog food. Other than those two things, he's perfect!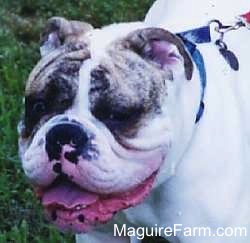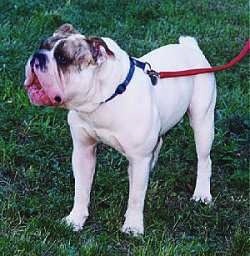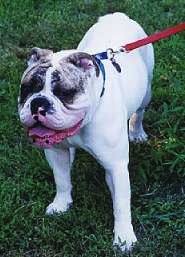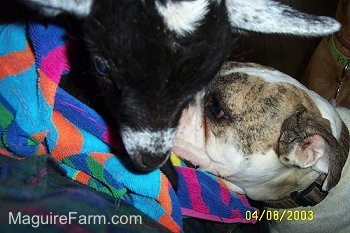 This is Spike with Mary-Sue the baby goat.
Video Clip - Spike's Obsessions
Video Clip - The Ball